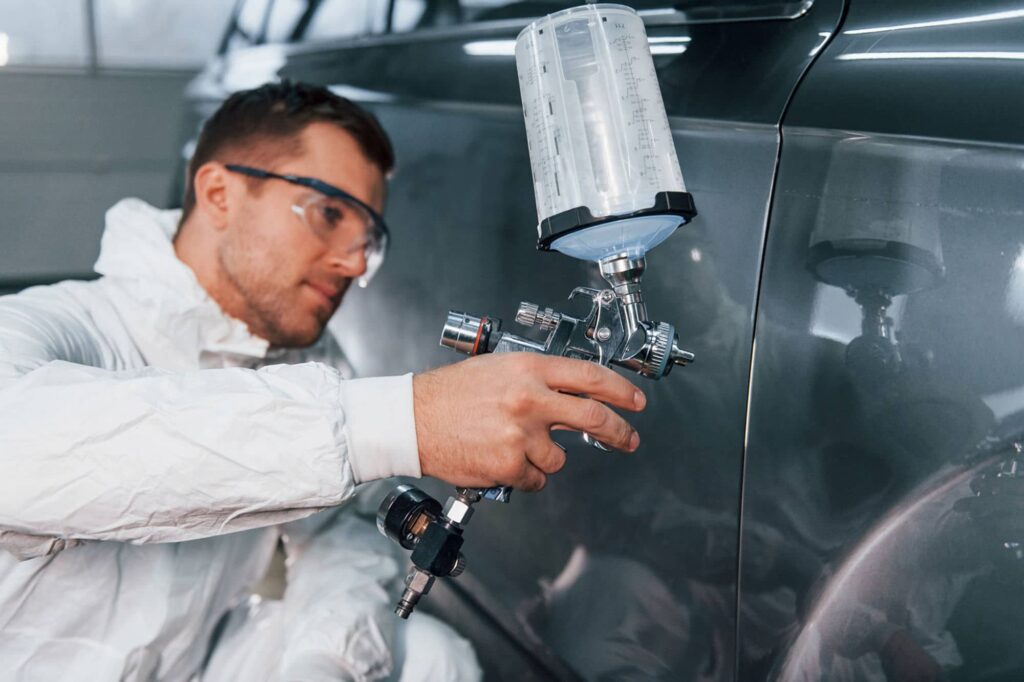 We can repair minor to major (minus jigwork) cosmetic car bodywork dents, scratches and damage at our workshop in Holbeach. Our repairs are fully guaranteed for your ownership of the car and any workshop repairs.
Bumper Scuffs – common repair
car parking damage from other cars, brick
walls, posts etc.  Depending on the damage the areas are rubbed down, filled if necessary to remove all scratches, painted and re-lacquered to an as new appearance.
Panel Paintwork Scratches – If you car has scratches on doors and wings, from damage or malicious key scratching we can repair this type of damage.
All aspects of matching and blending dark or light colours and losing the lacquer edge on the new repair.
Dents – These can be pulled if the dents are large or deep or have damaged a curve in the panel like a wheelarch, and are then filled and painted. Smaller dents may need just filling and then a paintwork repair.
Stone Chips – We can touch in stone chip damage to any part of the car to provide a barrier to water and salt ingress which if left untreated can ultimately leading to rust and devaluing your second most valuable asset. Although usually not entirely invisible, in the vast majority of cases greatly improve the appearance of them. They serve to take your eye away from the damage and provide peace of mind that they are protected.
Machine Polishing – We can restore faded, lacklustre or lightly scratched paintwork using machine polishing with specialist compounds and polishes. This can remove bush scratching and restore that new car shine
Headlight Clearing – we can also clear and repolish faded headlights to a new look finish.
Admin@fleetroadgarage.co.uk
36 Fleet Rd, Holbeach, Fleet, Spalding PE12 8LA